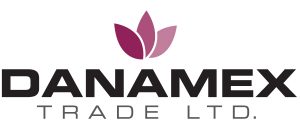 THE RELIABILITY AND QUALITY OF OUR PRODUCTS IS GUARANTEED
Not only can we make the statement that all the products are of high quality, but we can back it up. Alongside customer satisfaction, which is the number one priority for us, all the companies and brand names that we do business with are certified internationally with certificates for high-quality and reliability such as the ISO- 9001 and HASSAP. Every effort is used to make sure that all of our goods and services meet the requirements set forth in international trade.
But as mentioned above, customer satisfaction also plays a giant role in the success of our business. Each one of our products is made with the interests of our valued customers in mind, and our continuing progress shows that our goal is being attained.
With that said, we would love to hear from you! If you have any suggestions or comments you would like to leave us, we would greatly appreciate it! You can contact us via email, phone, fax, or regular mail.
Establishment of Danamex
DANAMEX TRADE LTD. was founded on April 22nd 1998 in Burnaby, BC. Soon enough however, the business expanded to the rest of the Greater Vancouver Area. It now includes two new warehouses and a new, much more adept and efficient, head office.